Hello there!
Feeling stuck in unhealthy habits, unfulfilling career, frustrating relationships, or stress filled days?
Stop waiting! Stop the excuses!  Stop self-sabotage.
Wonderfully Affordable support!
Get Unstuck with Get Unstuck Kit

Inspiration, tips, tools delivered to your inbox every month.
Do you want …
A sense of balance in your life.
To feel like you are prioritizing appropriately.
More energy.
To feel better about self and others.
More confidence.
To feel hopeful more often
Healthier body.
Healthier boundaries.
Healthier relationships.
DIY (Do it yourself) Coaching support starts as soon as you sign up! What's included? Read below …
"You really provide great tools and insights on how to handle issues (i.e. boundaries, change, etc.)." ~words from a happy client!

You'll get inspiration, tips, worksheets, guided meditations, coaching questions to journal about or just ponder and get 'ah-ha' moments!
All to help you:
Follow through on your goals
Get motivation to break free of unhealthy habit/job/relationship/etc.
Increase relaxation, energy, healthy habits and confidence.
Invest $17/month (valued $74.00/month) in yourself and you get:
Tools, tips, inspiration in your inbox each month … which include
Teachings and inspiration
Coaching/guided journaling and/or guided relaxations/meditations
Tips and homework to start making changes now.
Inspiration to keep you going in tough times and change stumbling blocks to stepping stones.
on Special: $17/month Invest in you.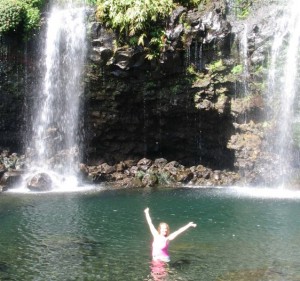 "I appreciate your advice and look forward to the good tips (each month).  This is really helping me see things clearer.  I'm much more aware of what I WANT and what I'm capable of doing vs what I used to feel like I 'should' do." ~Renee Gayhart, Tribal Health Program Manager and Mother, Juneau, Alaska
Sign up now – start getting break-through support right away!
GetUnstuck Kit – Affordable Monthly Self-Coaching:
Just subscribe below to get started!
Support yourself to start making changes NOW!
p.s. Do you want extra support each month? Are you ready to take it to the next level?
***Get the Email Coaching for busy women***
Private, customized email coaching $35/month (worth $150/month) from me, Rena Hatch.
Let me answer your questions each month and give you individual tips, homework, tools, exercises to get you into a positive mindset, healthy relationships, and satisfying career.
Email Coaching (value $150) ***On special for $35/month***
Email-Coaching $35/month investment in YOU:
Get Unstuck Kit $17/month investment:
I can't wait to start supporting you!
Warmest wishes,
Rena Hatch, MS, RYT
the 'Get Unstuck' Coach
Registered Yoga Teacher