Ok,…guess what? Big scary shift happening over here! My husband and I are moving to Taiwan in a few months (for his job). We only just picked up our lives and moved across the US a year and a half ago. Now we are moving to another country! Crazy, right?
I am super excited, scared, sad, overwhelmed, stressed out, and a bit exhausted too. Every feel like this? Ever feel like everything is spinning way to fast?
I bet you have.
When big, big shifts are happening in your life this tends to be how you feel, right?
Right now it feels like I'm on a merry go round and can't get off. But I've noticed that once I stop fighting and just accept the craziness…I'm am able to actually enjoy the twists and turns on this crazy ride.
At first I said "No way. Not happening. Not gonna do it." …when my husband 1st brought up the idea of moving to Taiwan. Then, as I let the idea dance around in my consciousness for a few days I realized it could be like a stepping stone on the path to our retirement plan. Our plan (for retirement) is to totally downsize and live in an airstream for a few years. We will explore the US and Canada…stopping in mountain bike hot-spots (for the hubby), yoga and spiritual centers for me and hot springs for the both of us. This is the opportunity for us to let go of all that stuff that we really don't need or love anymore.
We are truly getting into a minimalist mindset. We are donating a ton of stuff. Right before we leave we'll have an estate sale. We plan to move with only the very essentials. It's been pretty traumatic for me to donate my hundreds and hundreds of beloved books. My hubby still thinks I have way too many now that I'm down to only 75. Granted I probably do need to let go of a few more before we compile the final 'pile-o-stuff' to be shipped/mailed.
The other big thing that shifted me from "No way…not gonna happen." to "Hum. Okay. Maybe I can do this." is that I felt more excited than scared. That is always a big indicator for me when I'm not sure if I should do something (that requires a big, big life-shift.). If it scares me a little but excites me more than it scares me, then I know it's something worth choosing. It also means I would probably regret it if I did NOT do it.
Plus I love the Eastern culture, philosophy, Eastern Medicine and the food! And, those of you who know me, you know I love, love, love to drink tea. So how could I NOT say "Yes!" to this big adventure? Sure I am still scared. I mean, we are going to be living in the middle of a big, busy city (Taichung. Not the biggest city there but still big by my standards) and surrounded by a different culture with everyone speaking Mandarin. And we will be living there for 3 to 6 years! Yikes!
On the exciting side… We will be able to fulfill our dream of exploring that side of the world. We will be able to easily travel to Japan, Thailand, Bali, India, Malaysia, New Zealand, Australia. just to name a few.
I am really embracing the truth of the saying:"Mindset is everything." I am staying focused on what I'm excited about in all of this. Keeping my mindset focused on what I am choosing – simplicity, travel and new adventures - keeps me in the excitement instead of the fear.
But…I've saved the sad part for last. It's the reason we both have almost pulled the plug on this crazy move many times.…We will NOT be able to bring our darling kitty with us. She has been with us since she was a tiny kitten and we love love love her. She is sometimes crazy (due to hormonal issues) but very beautiful and very smart. She even 'talks' to us when we talk to her. We are reaching out to local friends and friends of friends who might be a good fit for her. Please send good wishes our way because this is our biggest concern in all of this.
We really want her to find a fabulous new parent(s) who will give her a loving, compassionate home for her 2nd half of life. (If you really want to help, please read my FB post about her).
In closing I'll just say that if you've ever felt like I am feeling – super excited, scared, sad, overwhelmed and stressed out all at the same time, it's totally normal, okay? Just keep reminding yourself that it is actually a blessing to have the chance to take a leap into the big, scary unknown. Trust that you are supported…'cause you are. Don't forget to reach out for support – friends, family, etc. Keep doing simple things that ground you, like deep breathing, walks in nature, talks with friends, etc. Remember, you are supported and it will all work out. The universe/divine/(whatever you choose to call it) has your back.
Hugs, ~Rena, Intuitive Life Strategist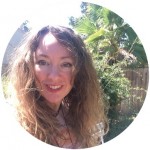 Related posts: