I just hosted my annual DeStress-Manifest Women's Retreat. We ate lots of yummy, organic dark chocolate, did nurturing yoga, and tapped into ways to balance the body, mind, heart and spirit.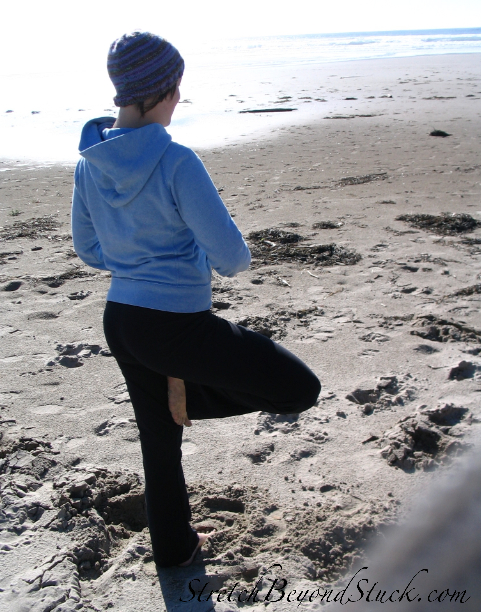 Now that it's over I wanted to share some strategies with those of you who couldn't make it to the Oregon Coast this year.
Here are some ways to Keep a Yoga Retreat Mindset everyday:
Connect with your breath – If you are stressed or just caught up in the busy-ness of everyday, you can get disconnected from your body and your breath. Take a few deep breaths. It will ground you and bring you present.
Don't save the special – Do something special for yourself everyday. Use your fancy dishes. Wear your expensive shoes. What are you saving for some future, special occasion? Bring it out now. Embrace the special of everyday!
Slow down – You might be so used to the busy pace of your life that you don't even realize how fast you are moving and thinking. Try taking your pace down a notch. Move slower. Drive slower. Walk slower.
Stop being mean to yourself – Are you being harsh with yourself? Are you picking on yourself? Are you doing the sabotaging 3′C's? Well stop it! Read this post for suggestions on what to do instead. Be kinder to you.
Have more fun! - Are you taking life too seriously? Lighten up. Everything can still get done if you do it with a lightness in your heart. Do something that makes you smile. Dance. Talk to a friend. Play in nature. Just 5 minutes of fun can shift your mood.
And, if you'd like more tips, strategies, support and coaching to keep a retreat mindset and have built in me-time, check out the new Awaken Your Inner Light class here –> StretchBeyondStuck.com/class.html
it's all by phone and email so you can indulge no matter where you live!
Namaste, ~Rena, Intuitive Life Strategist and Yoga Teacher

Related posts: