I've not been writing here for awhile because I've been busy relaxing, having fun, and being a little cranky and unmotivated. Basically I've been feeling stuck.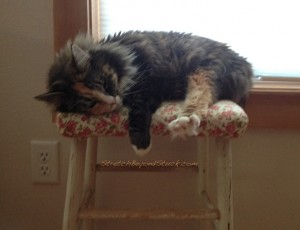 I know. I know. Are you thinking, "But, Rena, you are the Get Unstuck Coach. How could you be stuck?"
But I do. I get stuck. I get cranky. And I get unmotivated.
And, in the end, I know the truth is – my thoughts about my life and the story I am telling myself – are creating my STUCKNESS.
Because – "Thoughts have power; thoughts are energy. You can make your world or break it by your own thinking." ~Susan Taylor
I know this. Yet I forget and need to be reminded. So what do I do?
Usually a combination of these…
Write about how I am feeling in my journal.
Go on a walk.
Call a friend.
Take a bath, a shower or go to the beach - water gets you in touch with your emotions.
Coach myself through my 5 ALLOW steps.
Ask a friend, coach or my husband to coach me through the 5 steps. - This one is always the most effective!
When we have someone else take us through these 5 Steps, it opens us up and allows a quicker shift.
Click this link if you want the guided meditation -> Your own copy of the 5 ALLOW Steps
"I've found myself practicing your "ALLOW" method lately…and wow! It really does work to release & shift. I love it!" ~Ruth Lembo, Actress and Social Worker, New York, NY
*Grab your own copy! –> DeStressManifest and
be guided through the 5 Steps to DeStress+Manifest: DeStressManifest
In support of Your Authentic Sacred Self,
~Rena, the Get Unstuck Coach

Related posts: