Mother's Day is coming up and it has me thinking about what mothering means to me. What comes up for me is nurturance, love, and beauty.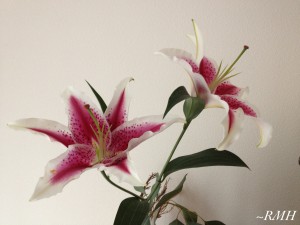 Mothering can bring up deep and mixed emotions for us. Even if we didn't have perfect role models as children, we can heal and define what it means for us as adults.
The more we nurture ourselves the easier it is to naturally nurture our deepest hopes, wishes and dreams.
Here are some questions to ponder and inspire you define what mothering means to you now as an adult:
Who are your role models for mothering/nurturing?
Who do you nurture?
Do you nurture yourself (body, mind, heart, spirit)? If so, how in what ways?
Who and what do you deeply care for?
Do you feel well cared for?
How well do you care for yourself?
Which of your dreams are still waiting to be nurtured? How might you nurture them?
Please share an answer for any of the questions with a comment below.
Your answers will inspire others!
Thank you,
~Rena, the 'Get Unstuck' coach

Related posts: