"Trust that where you are is the perfect starting point to get to where you want to be." ~Rena Hatch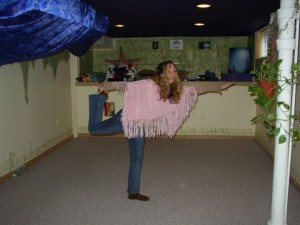 Do you get frustrated because you are not where you REALLY WANT to be? I sometimes do especially if I let my self-talk turn into "You really should be doing ___." Or "You should be so much more ____." Oh, all those 'should's! That kind of self talk is certainly not uplifting, inspiring or motivating. We know that. Yet, we all get stuck in negative self talk sometimes (or perhaps it's often).
If you want to make changes, you must put time and energy toward those changes. Setting the intention to do something different is the first step. The last step is actually taking action. In between is different for each of us. Knowing how we actually get motivated and get ourselves to take action can be a big help in making change happen.
For some of us it is just starting something, anything. Just getting up and doing something.
For others it is imagining how it will feel when we make the change and wanting to feel that so badly.
For some it is imagining how it will look or sound when we make the change and wanting to see or hear it so much.
Pure frustration or dissatisfaction can motivate us to take action.
Often it is something that inspires us to take action. Something that pulls us forward to want more to want to be more or want to show up in a more compelling way for ourselves or those dear to us.
It can help us to know that someone is holding us accountable (like a boss or a workout buddy or a coach).
In my last post, 'To-Dos Weighing You Down?', I shared about my experience of finally taking action on 3 things that had been weighing me down. Having a yoga-buddy was one of the things that got me to take action. Also, holding a vision in my heart and head of how it would feel to complete those actions pulled me move forward into action. I was also pulled forward by my inner desire to feel lighter. Once I took one step the sense of accomplishment (and wanting to feel more of it) also tugged me forward.
Having a plan in mind – (your first steps) and a vision of what it will look like (healthier body, having fun, laughter) and feel like (lighter, more content, free)  are the keys to moving into action and getting Unstuck!
Related article: How to Overcome Resistance to Change
What motivates you to take action? Please share your thoughts below.
P.S. Get inspirational tips and emails while waiting for my next blog post! Sign up here: http://eepurl.com/A3nd

Related posts: