Do you often think (and say), "I'm too busy to ____. or I'm too tired to ____."? You keep yourself stuck with statements like that.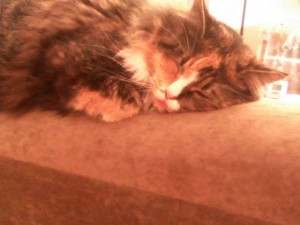 Such statements are reflections of restricting beliefs that cut off your life force and keep you from blossoming and growing into a brighter, bolder, more expansive YOU. Each time you say, "I'm so busy" or "I'm so tired" you re-enforce this restrictive belief that is keeping you stuck in a holding pattern. It is stopping you from breaking free and having, doing, and being more.
If you want to break free of the 'I'm too busy/tired' self sabotaging habit, you must start cultivating Sacred Self-Time. Sacred Self-Time is time set aside to renew, relax and reconnect to your Authentic Self. Taking this time will make you feel the opposite of 'TooBusy/TooTired'.
What is Sacred Self-Time?
It is time for you to do anything that fills you up. It is a time set aside to be consider sacred and a time to connect with your Authentic Self – that amazing, brilliant you who is just waiting to be nurtured and developed . It is a time to read something special, write in a journal, listen to your favorite music, sit quietly and just breathe, walk in nature, meditate, etc. It is important that you take sacred self-time alone so that you can start building your relationship with yourself. Your relationship with yourself is the most important relationship you have. Have you been nurturing it? What would feel good to you and feel replenishing and nourishing on a body/mind/heart/spirit level?
Cultivating Sacred Self-Time
Take small bites – it's easier to digest. Set aside just 2 minutes of sacred self-time. Set an alarm on your phone/computer/etc. Take just 2 minutes and then return to what you were doing. This will make it easier to start creating this new habit.
Make it fun – make it something you look forward to. If you are not excited to do it, you will be less likely to actually follow through with it. Choose something that you really, really want to be doing for 2 minutes (and then perhaps even longer). What can you add to it to make it even more enticing to you? For me it's usually chocolate, my favorite cup of tea, or favorite music.
Do it often - keep taking small bites, keep making it fun, keep trying. Even if you intended to take some Sacred Self-Time and it didn't happen. That's okay. Do it again! Try it again. Don't give up. It is worth it. Once you get a small taste you will want to do it more and more often. It is the first step that is the most challenging.
What will you do for Sacred Self-Time? Or What have you done before? What did you enjoy about it? What was challenging about? Please share below with a reply!
Want more tips? Text UNSTUCK to 69302 (It's free!)
Ready to commit to Your Authentic Self and really GetUnstuck? Subscribe to the GetUnstuck Monthly Self Coaching Kit . You'll love it! Unsubscribe anytime.

Related posts: