Just going through the motions of life? Do you feel like something is missing? Our inner spark can seem covered by clouds if we loose touch with what is deeply important to us.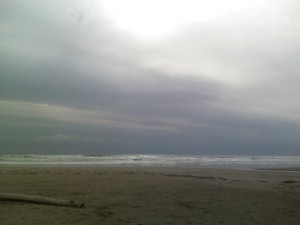 It's easy to get caught up in our daily, automatic routines. How often do you spend time focused on what is deeply important to you? Do you know what is deeply important to you? What might be missing in your life?
All those coaching questions are meant to get you thinking! And, get you out of 'autopilot' mode.
Of course, there are certain things that just need to happen each day. I remember when I was a scientist working at my corporate job I seemed to get hypnotized by my weekday routine of wake up, have breakfast, go to work, go to lunch, come home, (maybe workout), eat dinner, sleep, and repeat. I was definitely on autopilot! I enjoyed my work and my social interactions, yet I was missing a deeper connection to my true self and what brought me profound bliss. I felt like there was no time for me to explore my other interests. I  felt like I was lacking energy to do anything other than my daily 'routine'. Often I felt numb.
What was missing was my Inner Sunshine! When we have Inner Sunshine we have energy that radiates from the inside out. We feel joyous and balanced no matter what 'task' we are involved in.
Inner Sunshine is based in healthy, supportive beliefs that we hold about ourselves and the world. It is based in thoughts that uplift our spirit and mind. When we are living with Inner Sunshine in our relationships, our body, our attitude, our divine connection and our self-care we are truly healthy in mind, body, heart and spirit. Then we naturally take actions that are healthy because we are coming from a healthy, balanced mindset.
Quick Inner Sunshine Boosters:
Set aside 2 minutes each day to …
Play with a friend, a child or a pet
Meditate – sit quietly and count your breath
Visualize living in a way that feels good
Breathe deeply
Write in a journal
Be in nature (your backyard counts)
Listen to music or a sound that lifts your heart
Color/draw with crayons or colored pencils
How might  you boost your Inner Sunshine? Share a reply/comment below!
Want more tips, suggestions, and coaching questions to keep your Inner Sunshine glowing?
Go here to read how —> Inner Sunshine

Related posts: