Som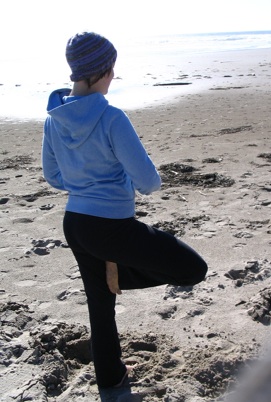 e of us may hold the belief that self nurturance is too luxurious and seems to take too much time. So we don't do it! We believe we don't have time; we don't deserve it; or there are too many other things/people to be taken care of first.
With this attitude we never end up taking care of ourselves!
For me it has taken years of practice and self-awareness (noticing what I'm thinking and believing about taking care of myself in the moment or afterward), to allow myself to slow down and just be.
The easiest times for me to do this is when I notice myself feeling low in energy, starting to get sick or on my 'magical moon-time' (menstruation) . These are times when my body let's me know it is time to slow down. Instead of resisting and fighting and forcing, I just slow down, notice any thoughts such as 'OMG, I don't have time to slow down.' Or 'There's so much to do, how can I just be relaxing'. I just allow the thoughts to come up and be a gentle witness to them without reacting to them. It takes practice and a willingness to learn about myself!
Want some ways to nurture yourself? Read more here Petite Retreat
Please share with me … How do you nurture yourself? What resistance comes up for you when you slow down and relax?

Related posts: